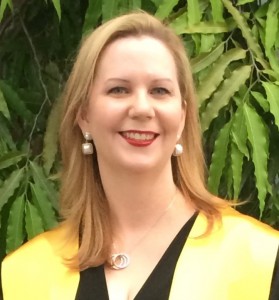 Dr Catherine Langusch is a General Paediatric Surgeon. She graduated with First Class Honours from the University of NSW in 2003. Since then, she has undertaken extensive training throughout Australia, with specialist Paediatric Surgical training undertaken at The Canberra Hospital, Princess Margaret Hospital (Perth), The Children's Hospital at Westmead and Sydney Children's Hospital, Randwick. She was awarded Fellowship of the Royal Australasian College of Surgeons (Paediatric Surgery) in early 2014. Catherine was the General Surgical Fellow at Sydney Children's Hospital in 2014, during which time she won the Tow Prize for research in the Clinical Division.
As a General Paediatric Surgeon, Catherine sees patients of varying ages, from newborns to adolescents; and consults and operates on a broad range of paediatric surgical conditions, including:
Inguinal herniae and hydroceles
Undescended testes
Umbilical herniae
Skin and subcutaneous lesions
Neck lesions including thyroglossal duct cysts
Preputial conditions including circumcision
Tongue tie
Laparoscopic surgery- including appendicectomy, cholecystectomy and pyloromyotomy
Her particular areas of interest include paediatric and adolescent endocrine surgery (including thyroid surgery) as well as minimally invasive or "keyhole" approaches for abdominal and thoracic procedures.
Catherine holds an appointment as a Visiting Medical Officer at the Children's Hospital at Westmead. She is a Fellow of the Royal Australasian College of Surgeons (RACS) and a member of the Australian and New Zealand Association of Paediatric Surgeons (ANZAPS). She regularly attends national and international conferences. She has a passion for education and is regularly involved in teaching medical students, junior doctors and paediatric surgical trainees.
Catherine looks forward to joining the vibrant group of professionals at The Paediatric Specialists and to servicing the general surgical needs of the children and adolescents of inner west Sydney and beyond.
Dr. Langusch is available for appointments on Wednesday.