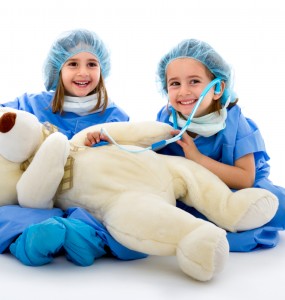 Paediatric surgery is a subspecialty of surgery involving the surgery of infants, children and adolescents. A paediatric surgeon is a medically qualified doctor who treats children from birth up to 16 years of age. Paediatric surgeons can receive referrals from both general practitioners and paediatricians. In addition to performing operations, surgeons also consult, manage and treat many patients that do not require surgery. Paediatric surgeons have been broadly trained general surgeons that manage a wide range of surgical problems in children, including:
Inguinal herniae
Hydroceles
Undescended testes
Umbilical herniae
Circumcision
Tongue tie
Skin and subcutaneous lesions
Neck lesions including thyroglossal duct cysts
Laparoscopic or "keyhole" surgery- including appendicectomy, cholecystectomy and pyloromyotomy
Endocrine surgery including thyroid surgery
For more information on various medical issues that may require surgery, please visit the link to the Parent Factsheets from The Sydney Children's Hospitals Network.
Meet our Paediatric Surgeon:
Catherine Langusch – available for appointments on Wednesday.