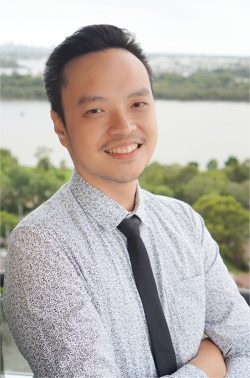 Dr. Eugene Yeoh is a General Paediatrician and a fellow of the Royal Australasian College of Physicians (FRACP) and additionally, is a member of The Royal College of Paediatrics and Child Health (MRCPCH, United Kingdom).
He has been fortunate enough to be able to care for children over the past 13 years in various hospitals in Malaysia, Queensland and Western Australia before planting roots in our beautiful harbour city and concluding his training in The Children's Hospital at Westmead- one of the largest and arguably the best paediatric hospital in the country. He has also cared for the sickest of children in the remotest of areas in Australia through his work in retrieval services in WA and NSW. Currently, he is a visiting paediatrician in Canterbury and Campbelltown Hospital.
Through this experience, Eugene is able to understand the complexities and provide care to a wide variety of conditions that may afflict our newborns, infants, toddlers and school-going children. More importantly, his experience has taught him the importance of guiding parents or carers through the care of their child, providing clear and simple explanations, and when needed-helping them navigate the medical system that can sometimes be confusing and confronting for families.
Ultimately, he sees himself as your friendly neighbourhood spiderman paediatrician.
Dr. Eugene Yeoh – available for appointments on fortnightly Mondays.