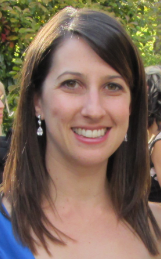 Dr Lisa Amato is a Paediatric Endocrinologist who is a Fellow of the Royal Australasian College of Physicians. Lisa graduated from The University of Adelaide and completed her general paediatric and paediatric endocrine training in The Sydney Children's Hospitals Network, with extensive experience at both The Children's Hospital at Westmead and Sydney Children's Hospital. Lisa has been working in the public system for over 10 years, with 7 years of experience in paediatrics. Lisa also works as a staff specialist at Campbelltown Hospital and is a Conjoint Associate Lecturer at the University of New South Wales. She regularly attends local and international conferences in paediatric endocrinology and is a member of APEG (Australian Paediatric Endocrine Group) and ISPAD (International Society for Paediatric and Adolescent Diabetes).
Lisa's areas of interest include:
Type 1 and Type 2 Diabetes Mellitus
Obesity and insulin resistance
Thyroid Disorders
PCOS
Short stature
Delayed or early puberty
Adrenal and pituitary disorders
Lisa loves to travel and practice yoga in her spare time.
Dr. Lisa Amato – available for appointments on scheduled Fridays.