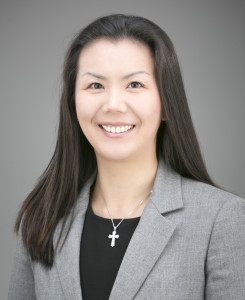 Dr Jane Son is a Consultant Paediatrician, who is dedicated to partnering with families to improve and maintain the health and wellbeing of children of all ages. She is fluent in Korean.
Jane is a Fellow with The Royal Australasian College of Physicians in Paediatrics and Child Health, and completed her training through the Sydney Children's Hospital Network, after completing her medical degree and the Diploma of Paediatrics at UNSW. She has over 12 years of experience through metropolitan and regional hospitals in General Paediatrics, and also has extensive experience in Developmental and Community Paediatrics, with experience in diagnosing and managing neurodevelopmental issues such as developmental delay and autism spectrum disorders. She currently also works as a Staff Specialist at the Kogarah Developmental Assessment Service at St George Hospital. Jane is also a member of the Neurodevelopmental and Behavioural Paediatric Society of Australasia.
Jane has completed a Masters of International Public Health through Sydney University, and spent 6 months during her training serving refugee children and their families in Cairo, Egypt.
Jane is blessed to be a mum to twins, and is enjoying both the joys and challenges that parenting brings.
Dr. Jane Son – available for appointments on selected Saturdays ( fluent in Korean)
---
Unfortunately, Dr. Jane Son is unable to accept New Patient bookings until further notice. We apologise for any inconvenience caused.