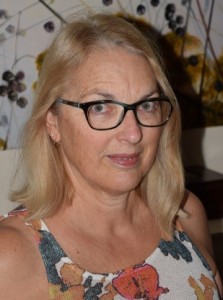 Kerry has worked as a Psychologist since graduating with a BSc (Hons) in 1982. She is registered with the Psychology Board of Australia, under the Australian Health Practitioners Registration Agency (AHPRA). For much of her career, Kerry has worked with children with developmental delays and disabilities, including Autism Spectrum Disorders. This has naturally included working with the child's parents, siblings and at times their extended family, as well as therapists, teachers and other agencies. She was employed at Tumbatin Clinic, Sydney Children's Hospital (SCH) from 1987-2013, in diagnostic assessment. In her time at Tumbatin Clinic Kerry was involved in developing a number of specialist clinics, including an adolescent review service and a specialist sleep clinic focusing on behavioural interventions for children with developmental difficulties (DD) and sleep problems. Kerry was involved in developing and running support groups for the siblings of children with developmental problems. She also developed and ran an annual program for parents of children who had been newly diagnosed with an Autism Spectrum Disorder. Prior to working at SCH, Kerry worked with children with DD and significant behavioural issues in a variety of settings (home, school, residential care).
Kerry's experiences with the children and families she worked with during her career in the public sector, gave her a deep understanding of the intrinsic connection between the mind, body and emotions. She empathised with parents' desire for alternatives to the existing medical model when searching for treatment and support for their children. Consequently, she studied Homeopathy and started her own part-time private practice in 2001. In her practice she combines both modalities where appropriate and requested by the client. Kerry has continued to search out effective and meaningful interventions to support her clients. Consequently she has done training in:
Acceptance and Commitment Therapy
Action method
"Lego Serious Play"
Kerry also does psychometric (IQ) assessments and assessments for Autism Spectrum Disorder (ASD) for both pre-school and school-aged children.
She brings an eclectic mix of skills to meet the individual needs of her clients and also incorporates relaxation training, mindfulness, meditation and art into her work.
Kerry has extensive experience in working with both adults and children facing difficulties with life situations (relationships, school/work, transitions, illness), which are often associated with low self esteem, anxiety, depression, panic attacks, sleep disorders and physical illnesses.
Throughout her working life Kerry has been committed to working collaboratively with all the people involved in the care of the child and is committed to achieving the best possible outcomes for the child and family.
Kerry Schweigert – available for appointments on Mondays and Thursdays (all children and adolescents).